WE ARE INTRODUCING THE BEST AND STRONGEST FOLDING TENTS AVAILABLE FOR
CUSTOMERS LOOKING FOR QUALITY AND/OR SUITABILITY FOR INDUSTRIAL USE.
OUR SUPER QUIKI-UP TENTS ARE MADE OF EXTREMELY STURDY ANODIZED ALUMINUM.
POLES AND TRUSS GIRTHS ARE UP TO 50% LARGER THAN STANDARD.
THE HEXAGON POST IS INTRODUCED FOR THE FIRST TIME IN THE POP-UP TENT.
CONNECTORS ARE ALL MADE OF INDUSTRIAL GRADE ALUMINUM CAST.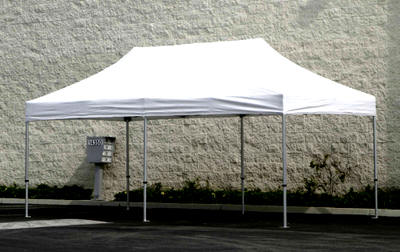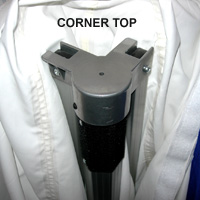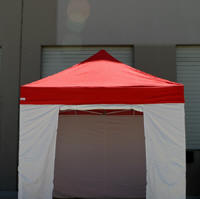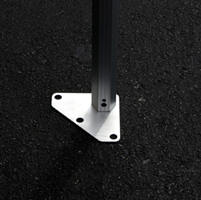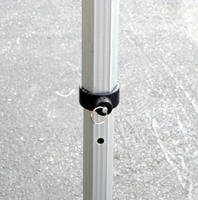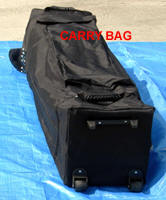 THE HEAVY DUTY FOOT PADS ARE LARGE ENOUGH (EXTENDS 5.5" FROM CORNER) TO GIVE
THE FRAME SOLID SUPPORT. THE ADJUSTING CLIPS ARE FOR EFFORTLESS ADJUSTMENT OF
TENT HEIGHT. OUR SUPER HEAVY-DUTY QUIKI-UP TENTS ARE CONSTRUCTED WITH
INCOMPARABLY HIGH-STANDARD ALUMINUM POLES AND TRUSSES. AS AN INDUSTRY FIRST
WE HAVE 2" CROSS-SECTION WIDTH FOR THE HEXAGON LEG POLES, WHICH PROVIDE
EXTREME FIRMNESS AND A VERY PROFESSIONAL LOOK.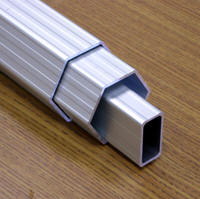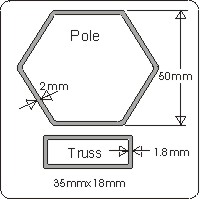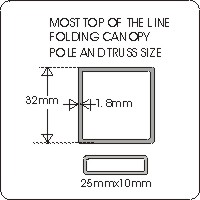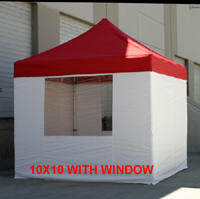 TRULY PORTABLE CANOPY KITS
VALANCE TARP (SILVER OR WHITE), FITTINGS, ALUMINUM POLES,
TENT STAKES WITH ROPES, BUNGEE, AND CARRY BAG.
10X10 (33 lbs) 10X15(40 lbs) 10X20 (51 lbs)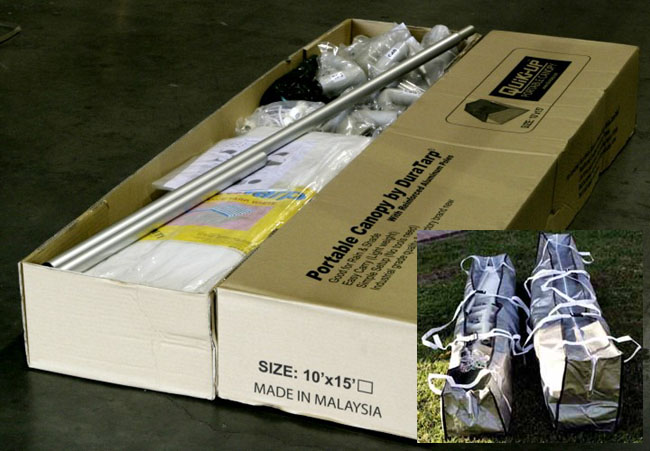 ATTACHABLE TEES FOR 1", 1 3/8", 1 5/8", AND 1 7/8"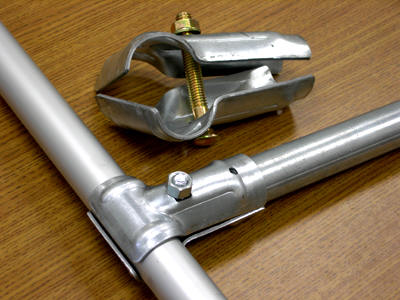 HOME|PRODUCTS|INFORMATION|SEARCH

Back to Top

Copyright © 1998-2001 Wonlim International. All rights reserved.
Information in this document is subject to change without notice.
Revised: November 28, 2005.