WELDED HEAVY DUTY CENTER CONNECTOR HAS PLASTIC
INSIDE FOR NO SCRATCHING

<![endif]--><![if !vml]>
<![endif]>

SLIDING CORNER IS FRICTION LESS INDUSTRIAL MOLDED
ALUMINUM AND SELF LOCKING

<![endif]--><![if !vml]>
<![endif]>

ALUMINUM CAST CORNER TOP IS INDUSTRIAL GRADE AND
SMOOTHLY FINISHED ON TOP

ALUMINUM SMOOTHLY CASTED FOR PROTECTION

<![endif]--><![if !vml]>
<![endif]>

|

HOME|PRODUCTS|CONTACT|WHAT'S NEW|SEARCH

|






GABLE TYPE

HEAP TYPE ACCESSORIES & PARTS SET-UP


4


ALUMINUM HEXAGON SUPER QUIKI-UP TENTS


WELDED HEAVY DUTY CENTER CONNECTOR HAS PLASTIC
INSIDE FOR NO SCRATCHING

<![endif]--><![if !vml]>
<![endif]>

SIDE CONNECTORS ARE MADE
OF HEAVY DUTY ALUMINUM,
NOT TYPICAL PLASTIC

<![endif]--><![if !vml]>
<![endif]>
OUR RENTAL GRADE FOLDING TENTS ARE THE STRONGEST TENTS AVAILABLE FOR
CUSTOMERS LOOKING FOR BETTER QUALITY AND/OR SUITABILITY FOR INDUSTRIAL USE.
POLES AND TRUSS GIRTHS ARE UP TO 50% LARGER THAN STANDARD TOP OF THE LINE.
THE HEXAGON POST IS INTRODUCED FOR THE FIRST TIME IN THE POP-UP INDUSTRY.
CONNECTORS ARE ALL MADE OF INDUSTRIAL GRADE ALUMINUM CAST.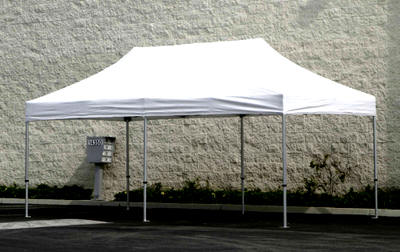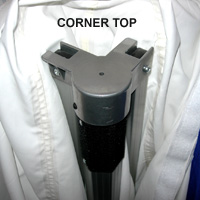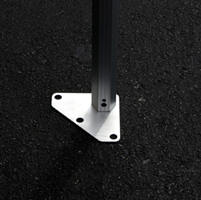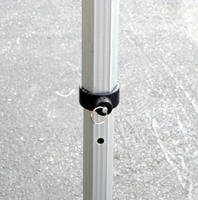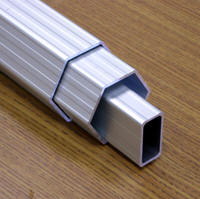 THE HEAVY DUTY FOOT PADS ARE LARGE ENOUGH (EXTENDS 5.5" FROM CORNER) TO GIVE THE FRAME SOLID SUPPORT. THE ADJUSTING CLIPS ARE FOR EFFORTLESS ADJUSTMENT OF TENT HEIGHT.
OUR SUPER HEAVY-DUTY QUIKI-UP TENTS ARE CONSTRUCTED WITH INCOMPARABLY HIGH-STANDARD
ALUMINUM POLES AND TRUSSES. AS AN INDUSTRY FIRST WE HAVE 2" CROSS-SECTION WIDTH FOR THE HEXAGON LEG POLES, WHICH PROVIDE EXTREME FIRMNESS AND A VERY PROFESSIONAL LOOK.

<![endif]--><![if !vml]>
<![endif]>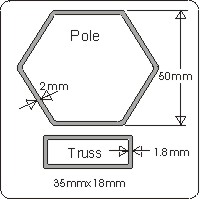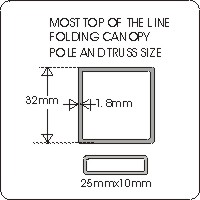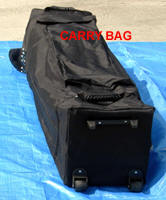 SIZES: 10X10, 10X15, AND 10X20 COLOR: WHITE, RED, BLUE, AND BLACK
SET INCLUDED CARRY BAG, ROPES AND STAKES